Why is

CONTENT MARKETING

a

MUST

for SMEs & Startups
According to World Economic Forum, Small and Medium Business (SMB) saw a phenomenal Jump of 32% Growth during Pandemic
 In USA,' 30 million SMBs accounted for close to 65% of net new private sector jobs in recent decades. 
Major
Drivers

for Such

Rapid Growth in Startups
A global shift in buying behavior of customers from traditional means to Digital.
Growth of Internet and Digital Penetration into new and emerging markets.
Acceptance of secure Digital Transactions for all kinds of business.
 Over

$ 6.5Trillion Digital

Transactions

made in 2021. 
Comfort over Experience.  The Customers started Consuming both digital and physical goods at the comfort of their Homes!. This includes food, clothing, Groceries, Furniture and what not!
Every Business

can generate leads through

Digital Content Marketing
Why every small business Needs a Digital Presence?
To increase the presence of their brand in the Digital Real Estate.
Your Website and Content acts like a Virtual sales agent for your business working round the clock
More people are turning towards google for authentic recommendations.
Your Competitors are already having a digital presence and taking away your Business.
How to Take Your Business Digital?
 Start with Building a Website / Local Listings. A website forms the building block of your Digital Real Estate. 
Follow it with creating good content in your niche through Blogs, videos on social media and other platforms. 
Run Digital Ads for reaching out to a larger customer base around the world with a filtered target audience who could be your potential customers.
"Content" is your most

Loyal Sales Person,

working, 24×7, 365 Days, promoting your products and Generating Leads for your business. 
What is Content Marketing ?
Generating business leads through Content in the form of Blogs, Videos, Podcasts, etc. 
What are the types of Content ?​
Types: Blogs, Reviews, Captions, white papers, Product Descriptions, answers, etc
Platforms: Website Blogs, Quora, Medium, Reddit, FB, Twitter &, Linkedin, Insta Captions. E-commerce platform product descriptions
Types:Product Photos, Posts, 
Platforms: Instagram, Facebook, Pinterest, GMB, Twitter Listing Platforms like Amazon, Flipkart, etc
Types: Songs, Stories, Podcasts
Platforms:Audible, Storytel, Amazon music, spotify, etc
Types:Product & Service Videos, Reviews, Explanatory content, Entertainment videos
Platform:Youtube, VImeo, Social media platforms, OTTs, etc
Understanding 'Content Funnel'
Every Content that you write should have a particular focus. It could fall under any of the following goals. Generate leads, Create Awareness, Interest & Desire to buy a product or service. Mapping your content with the sales funnel wiill help drive relevant traffic to your content. 
Industry Experts Trust Content Marketing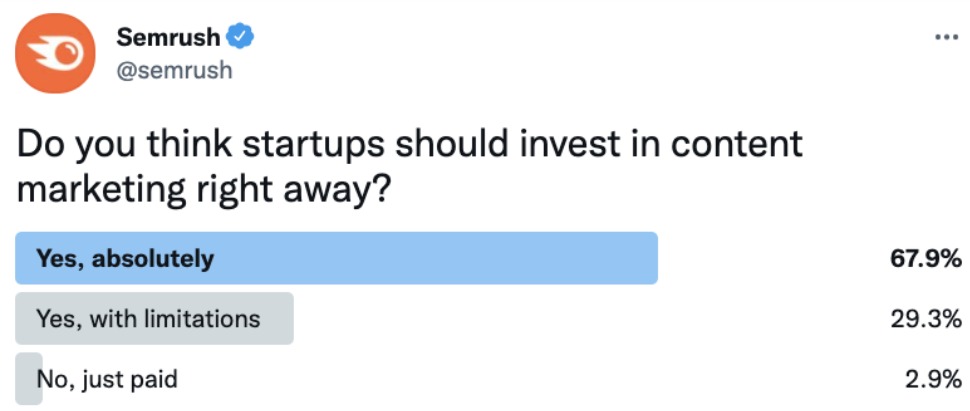 A good content should trigger curiosity and instill an Emotion in a reader. 
Content Should Never be Automated.
Key Numbers in Content Marketing

Ideal number of Blogs for a small Business / Startup​
Ideal Word count for a Blog so that the topic can be covered in depth.
+ Months. Tentative time for articles to start Ranking based on Niche & competition
+ Matured B2B /B2C Leads can be Generate with limited budget based on niche and other factors
What are the Elements of a great Blog?
Industry Standard Content Marketing Strategy
Do You have a business Idea? We can help you structure the idea and provide a detailed report on maturing the idea in terms of keywords, Business Potential, Competitors, etc.. Every Industry / topic revolves around certain.  keywords which aids the company to touch base with its target audience. Identifying these keywords early and ranking for them in search results helps business grow faster. We have a set process for this and we identify bottom of the sales funnel keywords for your niche before starting the writing process. 
Identifying the right keywords for your business is the first step towards a better search ranking. Depth of knowledge regarding a topic helps you stamp your authority amongst readers and helps search engines prioritise your article over the wide range of content already available in the world wide web. Blogging is a skill that needs from understanding for it to fetch the desired results.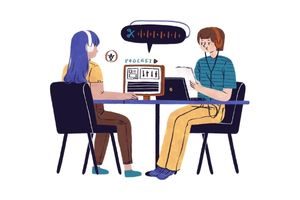 Once we strike a balance in terms of covering all the broad topics within the Niche, We run ads and expand the reach of the content to a larger audience based on customer psychographics. This could be based on interest based ads and re-targeting ads so that we remain in the mind space of the potential customer
Our Content Marketing Clients
Content Marketing Agency | Mad Over Content

Find the Best Digital Agencies in your City! 
Reach Us today and Grow Your Business.
FAQs in Content Marketing