Community of Professional Writers.
In association with SharingStories.in, Mad Over Content has built a strong professional community of over 2000 writers from various walks of life. Our writer community includes members with Engineering, Legal, Finance, Education, Startup, Science, Lifestyle, Health, Linguistics, Technology, Power and many more background. Our experts boast over a decade of industry experience thereby offering in-depth industry insights for your content. 
Content Should Generate Leads.
Elements of a great content?
Our Content Marketing Services
Do You have a business Idea? We can help you structure the idea and provide a detailed report on maturing the idea in terms of keywords, Business Potential, Competitors, etc.. 
Every Industry revolves around certain keywords which aids the company to touch base with its target audience. Identifying these keywords early and ranking for them in search results helps business grow faster. 
We have a set process for this and we identify bottom of the sales funnel keywords for your niche before starting the writing process. 
Identifying the right keywords for your business is the first step towards a better search ranking.

Depth of knowledge regarding a topic helps you stamp your authority amongst readers and helps search engines prioritise your article over the wide range of content already available in the world wide web.

Blogging is a skill that needs understanding for it to fetch the desired results.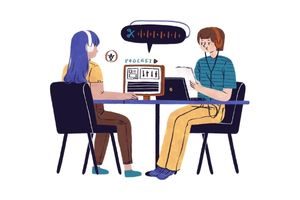 Video Content is the most widely consumed form of content these days. Our team helps you create short video content which can be used for brand building, lead generation and education. We use simple story board and user-friendly tools to reduce the turn around time of the video delivery, 
Keywords we rank on 1st Page of Google
 SBI Fastag
Telngana E-Challan 
HDFC Fastag Recharge
Boys Hostel in Kota
Female Authors in India
Literary Agents in India
Self Publishing companies in India
Girls Hostel in Kota
Airtel Fastag Recharge
Traditional Publishers in India 
Boys Hostels in Kota 
Our Content Marketing Clients